Galveston Water Adventures
Dolphin Tours Jet Boat Rides & Sunset Cruises at Historic Pier 21!
DOLPHIN TOURS
Join us for our one hour tour of Galveston's Harbor to see birds and marine life. We are usually able to get a close up view of playful dolphins jumping. The tour is aboard Cruise-N-Time, our twin engine open-air tour boat.
Jet Boat Thrill Ride
The entire family will enjoy the thrill and excitement of right angle turns, accelerated speeds, and "The Hamilton Spin", a maneuver that spins the boat 360° on its axis throwing a head high wall of water into the air.
Sunset Cruises
Join us for our two hour sunset tour of Galveston's Harbor. Guests are welcome to bring snacks and beverages aboard to make the trip more enjoyable. Perfect for couples that want to sip champagne and watch the sunset or a group of friends just looking for something different to do, the trip will not disappoint.
Private Charters
Book a private charter for sunset or get up close to Galveston's playful dolphins. Get our twin engine, open-air, tour boat, Cruise-N-Time all to yourself! Perfect for a lovely date on the water or bring the whole family. The trip will not disappoint!
Located at Historic Pier 21!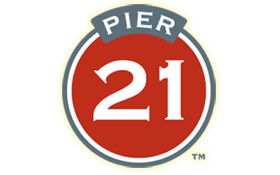 Great family experience, crew were friendly, relaxed and knowledgeable. Easy to access parking, dock, and there's even a ramp for strollers etc. Saw plenty of dolphins too. Great job Steven and Austin!

Great time and super awesome guides. Got to see lots of dolphins 🐬 and great jokes. Recommend for all.

Great one hour adventure & at even greater price!! Staff was exceptional!! Loved our guide Austin!

Captain Graham on the Jet Boat Ride was awesome and ensured everyone had fun and stayed safe. Continuously checking on everyone after every turn. Even had an opportunity to see dolphins during our ride. Highly recommended for family fun.